September 8, 2011 at 7:33 am
by
Jaded
Winona, MN — I gotta tell ya, Demonites, this has to be one of the strangest stories I have come across in my time here at the Dreamin' Demon. According to officials, for the fourth time in twelve years, a baby has been found floating in the Mississippi River.
The first body was found in November of '99 – she was found near Red Wing. A baby boy, discovered near Frontenac in 2003, was believed to be the first infant's brother. Another child was found in 2007. That baby girl was found near Treasure Island Marina.
On Monday, the body of a newborn baby girl was found floating in a bag just outside of Winona. The infant tipped the scales at about seven pounds and appeared to be just a few days old at the time of her death.
Anybody else see a pattern here?
The circumstances surrounding the baby's death are being investigated by the Winona County Sheriff's Office, the Bureau of Criminal Apprehension and the Winona County Attorney's Office. An autopsy was scheduled for Tuesday, but investigators say it will be several days before the results are known.…
Continue Reading
September 8, 2011 at 3:57 am
by
kniption
Little Rock, AR — Police are investigating the death of Dexter Williams (FB), whose body was discovered in an empty bathtub next to a sleeping TV meteorologist. According to police, Williams, 24, was found dead early Monday inside the bathtub – naked and wearing a silver dog collar-style chain around his neck. KARK-TV weatherman Brett Cummins reportedly was asleep and lying next to him at the home of Christopher Barbour, 36, who made the discovery.
Maumelle Police spokesman Lt. Jim Hansard said that traces of blood were found in the bathtub. Lt. Hansard said police are awaiting the results of an autopsy and toxicology tests conducted Tuesday on Williams.
Barbour reportedly told investigators that – at around 8PM on Sunday – Cummins brought Williams over to Barbour's house where the three drank and snorted illegal drugs. Barbour also reportedy said that Cummins and Williams got into the bathtub in his bathroom at around 10PM and continued to drink, according to local press accounts.
Reports say that when Barbour found the pair in the bathroom at around 8AM the next day, he shook the snoring Cummins and the two of them then tried to wake up Williams.…
Continue Reading
January 5, 2011 at 2:41 pm
by
Jaded
Spokane, WA – There is very little information on this one so far, but what is known is friggin' bizzare. Spokane police say a man walked into a Taco Bell restaurant at about 8:00 Monday evening, headed straight to the back of the kitchen, and without a word, locked himself inside a large walk-in cooler. Restaurant employees immediately called 911 and police arrived on scene just minutes later. It took police officers an estimated 15 minutes to dismantle the heavy door and pry it open – once inside, they found 42-year-old Richard Thomas dead. Officer Jennifer DeRuwe said there were no obvious signs of trauma. The man was dressed normally and it didn't appear as if he had died of exposure. Police do not believe Thomas had any connection to the restaurant. Law enforcement officials will look at autopsy results to point to a definitive cause of death. In other Taco Hell news, a couple of Taco Bell employees in Oklahoma City were arrested Thursday night after allegedly imbibing during their lunch hour and returning to the restaurant afterwards to tear shit up.…
Continue Reading
June 15, 2010 at 12:39 pm
by
Morbid
HAYWARD, Calif. - Here is an odd one that may or may not be a crime at all. Police are only classifying the death of a postal worker as suspicious. A co-worker noticed the woman, who has not been identified, had not been seen for over an hour and her car was still in the parking lot. After searching for her around the post office, 911 was called at around 4:45 a.m. Police searched the woman's home but did not find her there or any clues to her whereabouts. During their investigation, authorities realized that a dumpster at the location had been picked up before the woman had been reported missing. Officers made a trip to the Waste Management transfer center in San Leandro and began digging around the location the Dumpster would have been emptied. It was there the body of the woman was found within the garbage. Police are staying tight-lipped about the condition of the body declining to comment on any visible injuries. They did say that they were looking at surveillance footage and the coroner's office would be conducting an autopsy this morning.…
Continue Reading
April 12, 2010 at 10:00 am
by
Morbid
BAYTOWN, Texas - Not a lot of information being released on this one, but firefighters responding to a Sunday house fire found the bodies of two teen girls inside. Police say Chelsy Lang and her cousin, Ashley Johnson, were murdered and the fire set intentionally –  an obvious attempt to cover up the crime. Police say that there was a sign of a struggle in a separate room from where the bodies were located. Lang lived at the home with her mother and her brother; reports are not stating if either of them was at home at the time of the fire. The cause of death has not been released, but if you watch this video, they state that some evidence may have been found outside of the home. That evidence turned out to be a bloody bat and a gas can. If you are a hetero male, you will be pleased to know the video also has a bit of Daniella Guzman. Anyone with information about this crime is asked to call Baytown Crime Stoppers at 281-427-TIPS.…
Continue Reading
April 9, 2010 at 1:12 am
by
Morbid
Oregon – On December 4th, 6-year-old Samantha Kuberski was sent to her room after getting into an argument with her mother. When the mother went to check on the 1st grader some time later, she found her daughter hanging from an unused crib, a corduroy belt tied around her neck. Her mother tried to revive her but Samantha would die later at the hospital. We posted the death back in December and of course, a lot of people suspected the mother had something to do with it. But now the medical examiner has ruled the death a suicide. The investigating police and the parents feel that this was not a suicide, but rather a tragic accident. "Our investigators feel that it does appear that Samantha may have done the actions that led to her death," said Captain Dennis Marks. "But we find it hard to believe that she would have intentionally done that, which we feel is part of committing suicide." But chief medical examiner for Oregon state, Dr. Karen Gunson told KGW News, "Statements were made by the girl that indicated she was going to kill herself… She had the means and she realized that if she put something around her neck that was dangerous and could cause death — because her parents had told her that.…
Continue Reading
February 17, 2010 at 11:26 am
by
Jaded
Clearwater, FL – On February 5th, 5-week-old Craig Wall Jr. was rushed to the hospital after he went into cardiac arrest while being cared for by his father, Craig Wall Sr. An exact cause of death has not yet been determined, but officials are calling the death suspicious. Even more suspicious was the fact that Craig Sr. had recorded himself on video apologizing for "doing something to the baby." On February 8th, the child's mother, Laura Taft, obtained an injunction that forbade Craig Sr. from contacting her not only because she was in fear for her life and the life of her 6-year-old son, but also because of the investigation by police "that Craig Sr. was suspected of being the one responsible for the infant's death." Craig violated that injunction on February 14th – the day of baby Craig's memorial service. On that day, Craig Sr. was seen driving through the church parking lot and Taft reported that he had "flipped her off" before driving away. He was jailed a few hours later, but was released the next day after posting $1,000 bail.…
Continue Reading
January 25, 2010 at 11:55 am
by
Jaded
Springfield, MA - Police and paramedics were called to the Clarion Hotel Sunday morning to provide medical assistance to a child in need – information on what exactly was wrong with the child isn't being released. The 6-week-old baby was taken to Baystate Medical Center where he was pronounced dead. An autopsy is planned for later today. The child's mother, Erica Luce, (Myspace) claims that she woke up at about 3:00 a.m. Sunday morning with a "bad feeling." According to her, that's when she found her infant son, Ethan, naked on the floor, covered in cold water, lying next to an air conditioner that was turned on full blast. And how did he end up in that predicament? Erica believes that someone broke into her room earlier that morning, while she was visiting with a friend in an adjacent room, and murdered her son. Wait….what? According to Erica, she left Ethan and his 3-year-old sibling alone in the room after they had fallen asleep at about 12:30. She popped over to her friend's room for a chat and claims that she checked on the children every 15 minutes until she fell asleep.…
Continue Reading
December 17, 2009 at 11:12 am
by
Jaded
Tulsa, OK – If I didn't know any better, I'd think that Dominique Lee was hammin' it up for the camera, posing for a new Myspace pic, minus the pouty duck face. But no, the pic you see attached to this story isn't for her Myspace, it's her mugshot. Miss Lee, 18, looks pretty damn cheerful for a woman who recently lost her baby, don't you think? Well, since we're keeping track, let's make that two babies. We'll start with the most recent – Kai'den Terry, 7-weeks, died on September 27. The only visible injuries to the infant were bruised ankles. When interviewed after the infant's death, Dominique told detectives she had no idea how those injuries were inflicted – she just kinda found him unresponsive. At the time, police didn't feel they had enough evidence to make an arrest. Fast forward to December 6th. Dominique was jailed in connection with two armed robberies. Police suspected that she was the getaway driver for her partner in crime in the holdups. During questioning, Dominique told officers that on September 27, after a lengthy and heated argument with Kai'den's daddy via text message, she grabbed her infant son by the ankles and slammed his tiny body, headfirst, onto the floor.…
Continue Reading
May 20, 2009 at 3:07 am
by
Jaded
Lawrenceville, Georgia–Authorities were called to Jessica Holcomb's home on a welfare check. It had been reported that her children, ages 1 and 3, had been left unattended on occasion and were living in unsanitary conditions. When officers arrived at the home Friday evening, they heard the sound of a small child crying…then, the crying stopped. Abruptly.…
Continue Reading
November 21, 2008 at 8:24 am
by
impqueen
This article was written and submitted by our member Ladyeridan – thanks, and welcome to the front page!
http://www.myspace.com/starry_eyes_hates_you
Jacksonville, FL – On November 5th, two men were hiking in Jennings State Forest, a patch of land near the Clay/Duval county border.  They were originally scouting out hunting spots, but they found more than they bargained for.  About two miles in from Normandy Road, near the Cecil air field, they spotted circling buzzards.  As they got closer, they saw what the buzzards had found.  The nude body of a woman was lying in a ditch in just a few inches of water, near a bike path.  They called the police, and the area was quickly turned into a crime scene. …
Continue Reading
September 28, 2008 at 4:15 pm
by
impqueen
UPDATE 10/7/08 – Alan Jones has been arrested and charged with second-degree murder in the strangulation death of Erin Maxwell.  Jones is Erin's adult stepbrother who was home alone with her at the time of her death.  Also arrested were Erin's father, Lindsey Maxwell, and her stepmother, Lynn Maxwell. They are each charged with six counts of endangering the welfare of a child. Alan Jones is being held on $100,000 cash or $250,000 surety bond.  The Maxwells are each being held on $2500 cash or $5000 surety bonds. Warrants were issued Friday after indictments were handed down by a grand jury in the case.
Alan Jones, Lindsey and Lynn Maxwell
Our member RMiles has pics and video at his blog, Shadowscope – thanks, Richard, for the update!
Palermo, NY - Erin Maxwell died on August 29, 2008.  She was eleven years old.  This week her cause of death was ruled a homicide, but her family says that the medical examiner is wrong.  They say that Erin's death was a tragic accident caused by her roleplay of the opening scene from the movie Pirates of the Caribbean: At World's End.   That movie opens with a young boy singing the pirate's shanty "Hoist The Colours" with a noose around his neck.…
Continue Reading
September 7, 2008 at 3:03 pm
by
impqueen
This article written and submitted by Ruby – thanks!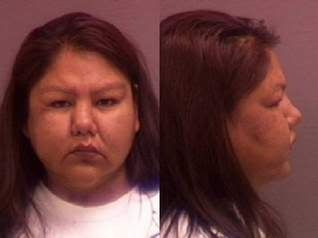 Great Falls, MT - You know how annoying it is when you have a few drinks, put your kids in the car, lead the police on a chase through your town, crash into a parked truck, and get then arrested for driving under the influence, reckless driving, and failure to remain at the scene of an accident?  I, for one, hate when that happens. Imagine how much more inconvenient it is if you have your 2-year-old child in the trunk of the car during the whole ordeal, and somehow "forget" to tell police he's there. That's what happened to Summer Many White Horses.   …
Continue Reading
MeLisa Cleary
Mackinaw, IL – MeLisa Cleary, 30, was last seen on Friday, June 6. Her family and friends hadn't been able to reach her on her cell phone over the weekend, which was weird. And they couldn't seem to get an answer from MeLisa's husband Daniel or the kids, either. On Monday, railroad workers in Logan County, Illinois found a woman's badly traumatized body. The body was MeLisa Cleary's. Daniel Cleary and the couple's three children were nowhere to be found. …
Continue Reading
May 8, 2008 at 8:32 am
by
Morbid
Update: Two men have been charged in the death of Irina Yarmolenko. Mark Bradley Carver, 40, and Neal Leon Cassada Jr., 54, were arrested  Dec. 12 and charged with first-degree murder and felony conspiracy. Mount Holly police provided no details as to a possible motive for the slaying or information about what led to the arrests.
Mount Holly, NC – Mount Holly Police need some help in trying to determine what happened to 20-year-old Irina "Ira" Yarmolenko. On Monday, at around 10 a.m. the UNCC student's car was seen at a coffee shop near the university. At 1:15, she was found laying dead beside her car on the banks of the Catawba river.…
Continue Reading